Here's a new book to look for next time you're browsing your favorite independent bookstore. "My Florence" documents photographer Art Shay's 70 year relationship with his wife Florence, who was of course a founding member of this organization.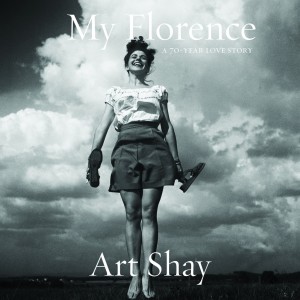 Another must-have new book is the revised & expanded edition of Paul & Beth Garon's "Woman with Guitar:
Memphis Minnie's Blues". Owners of Chicago's Beasley Books, Paul & Beth have been MWABA members since back-in-the-day.
http://www.chicagorare.com/si/006939.html
Bonnie Raitt says "Woman with Guitar is a fascinating, thorough and extremely valuable biography of one of American musical history's most vibrant and pioneering artists. As the first woman singer/songwriter/ guitarist to ever reach stardom, the story of her life in music, on and off the stage, during one of the most important and formative periods of the origins of popular music, is an indelible, crucial window into that history."
Lucinda Williams raves "Woman with Guitar has been, since it was first published in 1992 and now with this new revised and extended edition, still the only real definitive biography of Memphis Minnie, the most important female singer, songwriter and guitarist in the history of Delta blues."
Maria Muldaur testifies "As a most ardent and devoted lifelong fan of Memphis Minnie and her music, I avidly devoured the original Woman with Guitar when it first came out in 1992. Now I am excited to be reading this new edition, and so grateful for it's additional rare photos and carefully researched details, which shed even more light on this seminal, iconic, almost mythical musical pioneer, who was way ahead of her time, and whose soulful music and life so deeply inspired and influenced so many! A must read — whether you are already a Memphis Minnie fan, or just discovering her for the first time!"
Bill Wyman thinks it's "An excellent book."