Midwest Antiquarian Booksellers Association
A Non-Profit Association of Antiquarian Booksellers Promoting the Love of Books, Maps, Prints and Ephemera.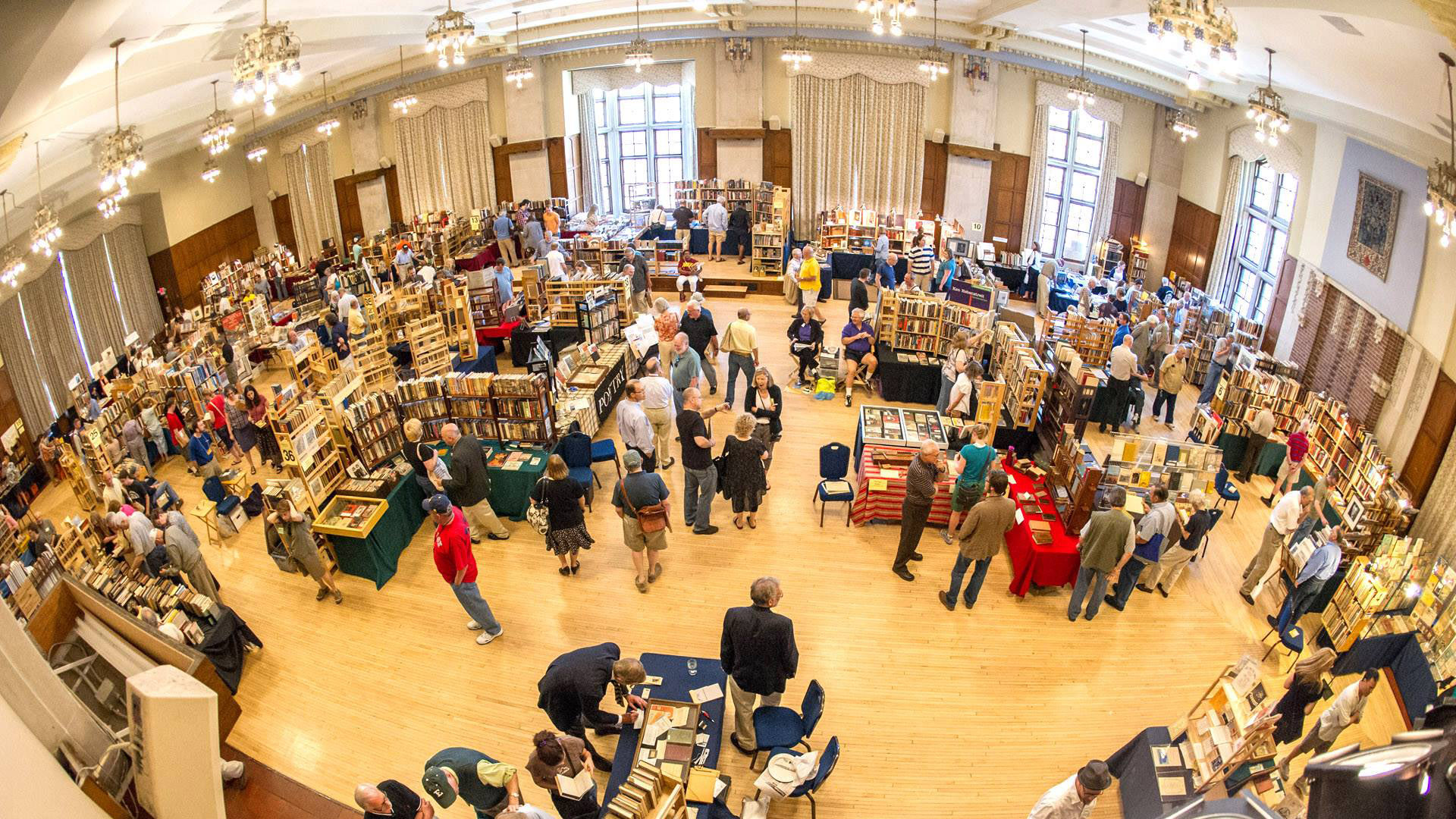 Ann Arbor Antiquarian Book Fair
Returning in 2021 for its 45th year, the Ann Arbor Antiquarian Book Fair will be held at the Michigan Union on the campus of the University of Michigan on Sunday, October 17, 2021. The book fair admission is $5 at the door, benefitting the William L. Clements Library.
The Ann Arbor Antiquarian Book Fair brings together booksellers and dealers from across America, all handling a wide range of old and rare books, Americana, children's books, autographs and manuscripts, maps, prints, ephemera, photography, fine press material and more.
See real books. See real people. See a real book fair. October 17, 2021.
For more information, contact Jay Platt at the West Side Book Shop, (734) 995-1891 or via email..
You'll always know the latest news,
and be the first to learn about discount tickets.