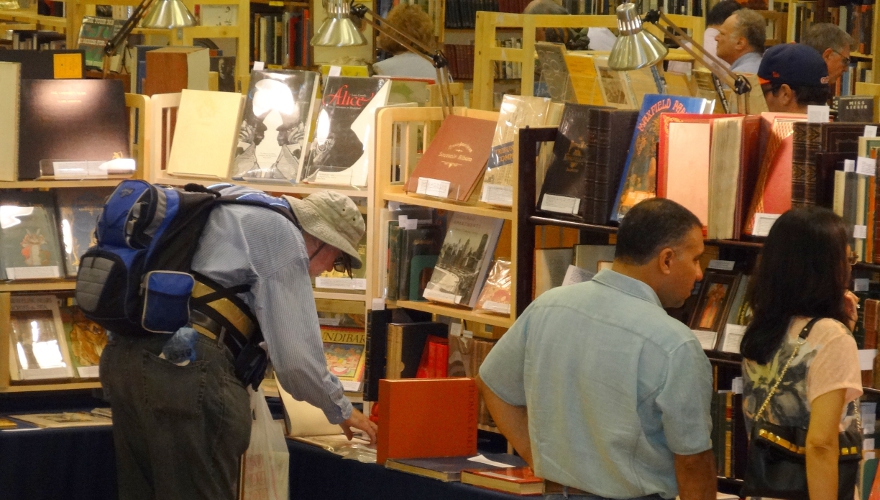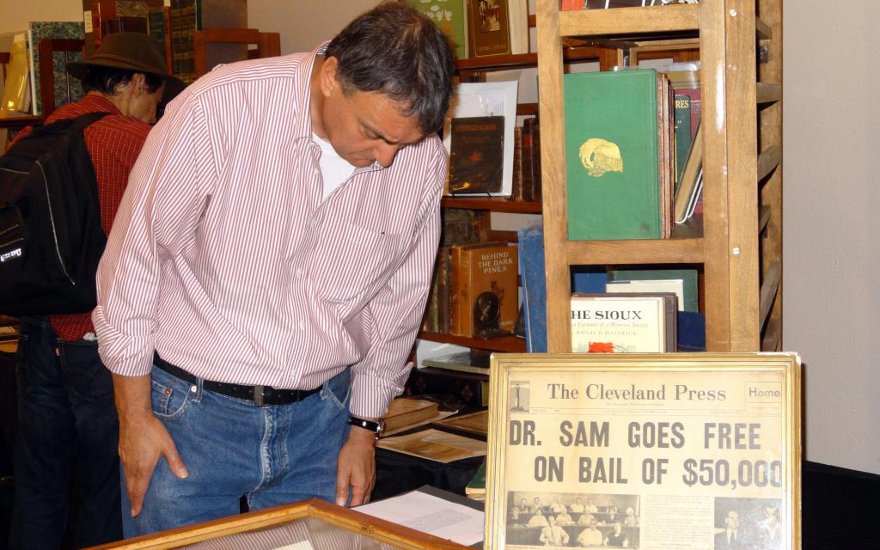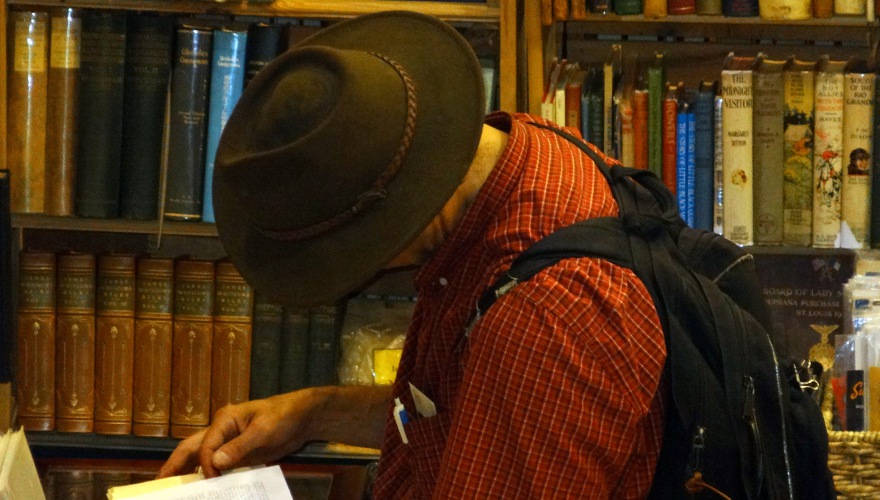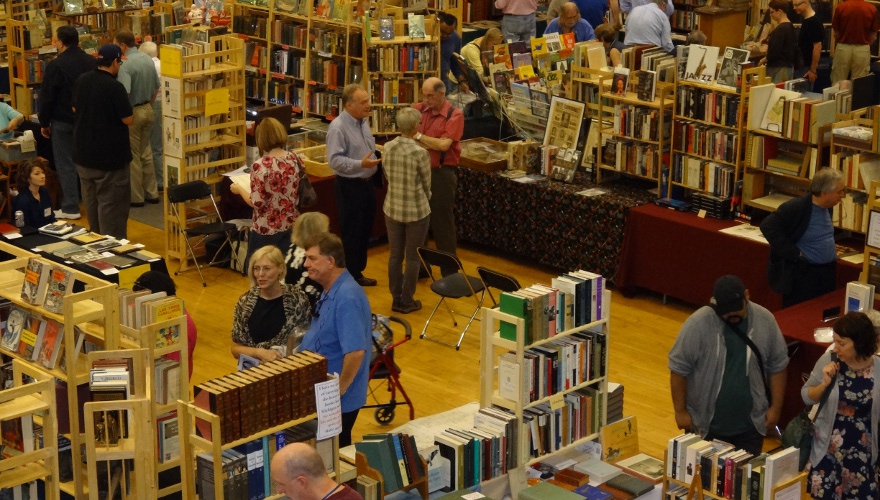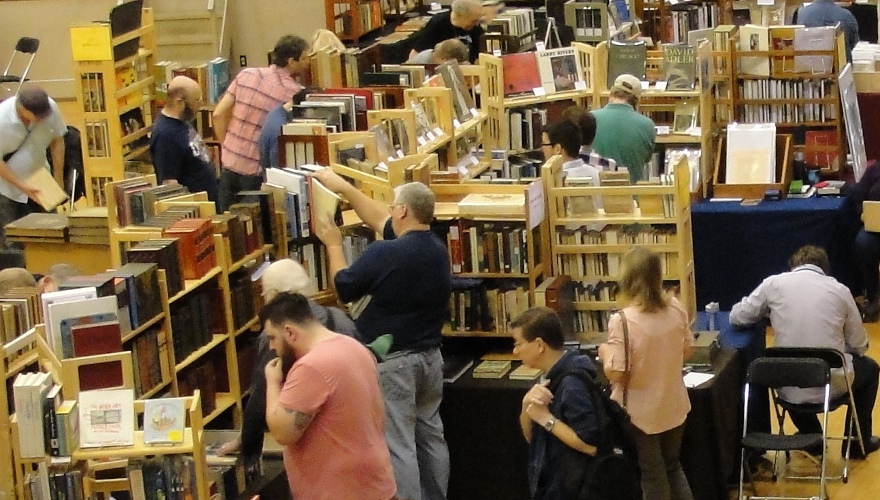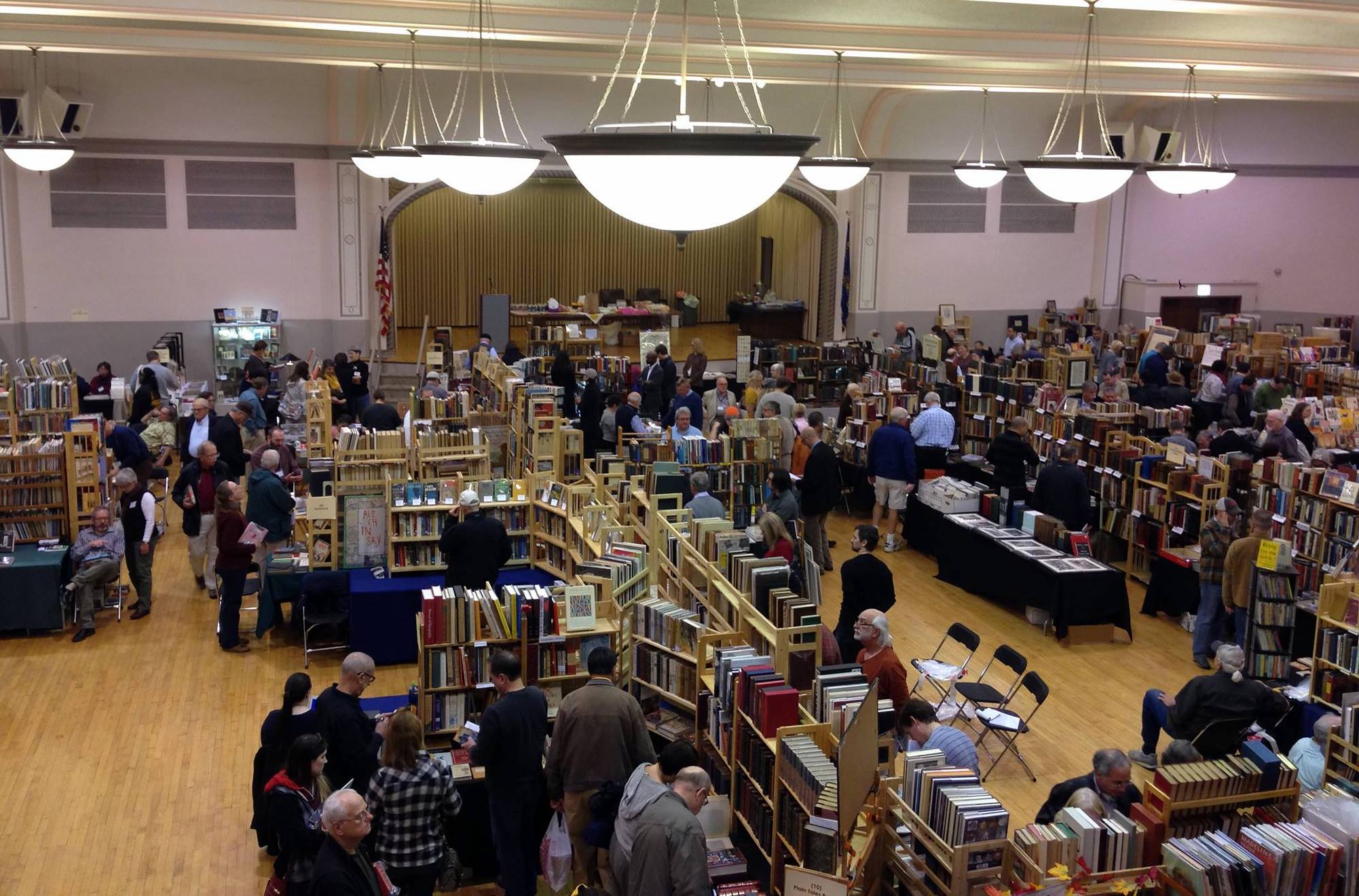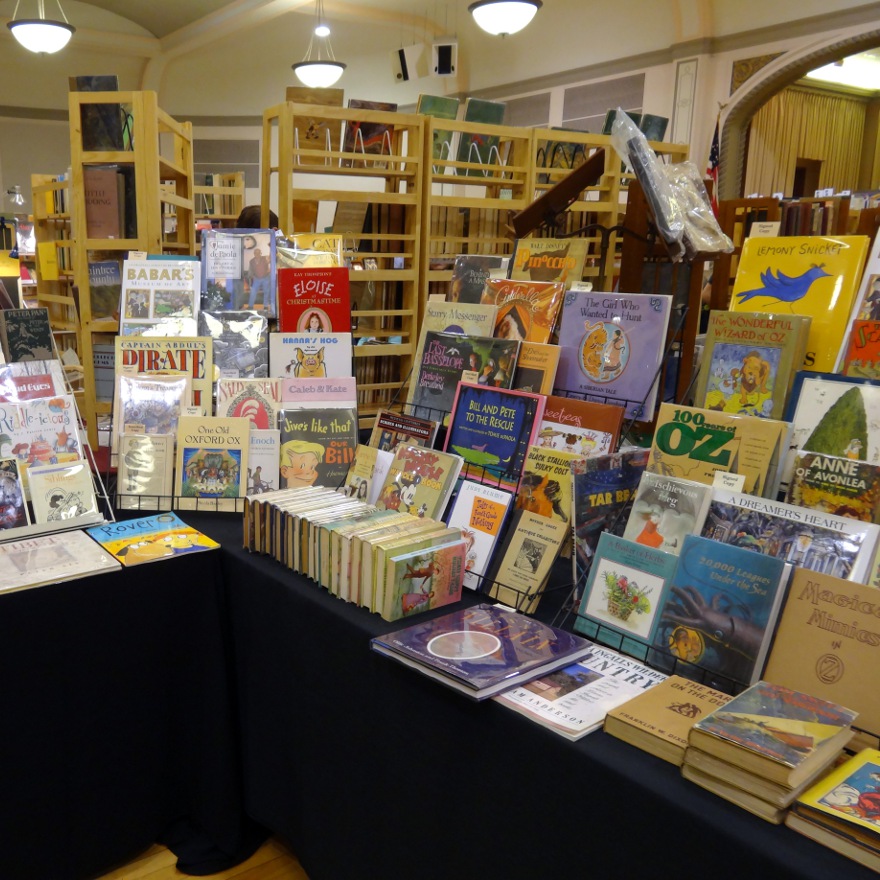 [section]
Booksellers from all over the Midwest and the USA will offer fine antiquarian, rare and collectible First Editions and books in all fields:
Americana
Art & Photography
Literature
Poetry
Children's Books
Cookbooks
Science & Technology
Transportation & Railroadiana
Civil War
Illustrated Books
Chicago History & Authors
Also featuring:
Leather bindings
Autographs
Letters
Broadsides
Vintage paperbacks and pulps
Maps
Photographs
Posters
Prints
Vinyl Records
Ephemera, and other paper items!
For more information or promotional material, please contact Rachel Edsill, chicagobookfairmanager@gmail.com 
Here's what people are saying about the Chicago Book and Paper Fair:
"If you like browsing antiquarian bookstores, this is a can't miss event – having so many sellers in one place is great!" – Matt C.
"Well-organized, interesting, and manageable event! Most of the booksellers were informative and really took the time to talk about their gems! The fair was set up so that the flow of people worked really well. There were not so many vendors that you felt rushed or overwhelmed, yet there was an enormous selection of fantastic literature to browse." – Deana G.
"The fair was extremely well-organized, sellers helpful and friendly, quality + variety of books excellent, location easily accessible, and free parking was great." – R.F., Chicago
"Great books, great people!!" – Stephanie

"It was great chatting with knowledgeable vendors with no pressure sales, the large and varied selection was awesome from books, maps, pictures etc. Every reader or collector will find a gem as low as $10 and upwards to $40,000 more" –Dee
"My husband and I attended along with a guest from out of town. We were not sure what to expect but were pleasantly surprised. We were all very pleasantly surprised at the vast array of offerings-from books to prints to old plat maps! Of course, one has to have an interest in these things to begin with and we all did. We did not allow ourselves enough time for all the booths. The Bridgeport food truck was just what we needed—good food and not the same old thing." – Joan M., Oak Park
2019 Exhibitors (* = MWABA members):
George Ritzlin Maps and Prints / Evanston, IL*
Abraham Lincoln Book Shop, Inc. / Chicago, IL*
Books of the Ages / Batavia, OH
Autumn Leaves Books / Chicago, IL*
Spring Hollow Books / Richfield, MN
Beasley Books / Chicago, IL*
Kubik Fine Books / Dayton, OH*
Carpetbagger Books / Woodstock, IL
Evening Star Books / Madison, WI*
Jeff Bergman Books / Fort Lee, NJ
Glover's Bookery / Lexington, KY*
Potter and Potter Auctions / Chicago, IL
The Looking Glass / Oak Park, IL*
Columbia Books / Columbia, MO*
Shaw's Books / Grosse Pointe Park, MI*
West Side Book Shop / Ann Arbor, MI*
Bibliodisia Books / Chicago, IL*
Bookleggers Fine Books / Park Ridge, IL*
Jeff Hirsch Books / Wadsworth, IL*
Rohebooks / Evanston, IL*
Old Editions Bookshop / Buffalo, NY
Main Street Fine Books / Galena, IL*
Gilann Books / Darien, CT
Jerry Merkel, Bookseller / Xenia, OH*
Thomas A. Lyons Fine Books / Neenah, WI*
DreamHaven Books / Minneapolis, MN
Fireproof Books / Minnetonka, MN*
Bookworks / Beloit, WI*
Powell's Books Chicago / Chicago, IL*
Little Button Rose / Elkhart, IN
Stroud Booksellers / Williamsburg, WV
Alkahest Books / Riverwoods, IL*
Kurt Gippert Bookseller / Chicago, IL*
Cleveland Book Company / Lakewood, OH
Centigrade 233 / Ann Arbor, MI
Miniature Books USA / Aurora, IL
Kobetsky Fine Book Boxes / Chicago
Joe Maynard / Madison, TN
Old New York Book Shop / Atlanta, GA
~~~~~~~~~~~~~~~~~~~~~~~~~~~~~~~~~~~~~~~~~~~~
Special Guests: The Caxton Club / Chicago, IL
Special paper marbling presentations throughout the day from DesignMartinez (Pamela Martinez)

Curt's Cafe of Evanston will be serving delicious scones, sandwiches, coffee, and desserts up in our balcony cafe.
MWABA wants to thank the ABAA for helping make The 58th Chicago Book and Paper Fair possible through their generous support and contributions.