Volume 5 No. 3
Fall Navy Pier Book Fair
Plans are moving along smoothly for the Fall Book Fair, October 17, 1999, which will be held from 10:00 a.m. to 5:00 p.m. in the Grand Ballroom at Navy Pier. At this point there are still some spaces available. If you are interested, please call Joycelyn Merchant, MWBH Book Fair Manager, for details. (773)-989-2200.
Barbara Garland Polikoff will be at the fair to sign (and sell) her critically acclaimed new book, With One Bold Act – The Story of Jane Addams. A portion of the proceeds from the sale of the book, as well as a part of the admission fees, will be donated to Literacy Chicago. Dealers who have interesting Jane Addams material might also consider bringing it to the fair.
Admission has been raised to $6.00, but remains at $4.00 for students with I.D. This year we are sending $1.00 off postcards to the entire mailing list. This should give us some idea of how many people actually hear about the book fair from the mailing list alone.
Thanks very much for all of your help! We do appreciate your efforts!!! See you at the book fair!
Joycelyn Merchant, Book Fair Manager
New Member Application

Ed Smith Books, 20 Paget Rd., Madison, Wisconsin 53704, (608) 241-3707, operated by Ed Smith, has applied to be a member. Ed specializes in Modern Firsts, Photographic Mono-graphs, Signed Books, and Review Copies. He has been in business for eight years, is an ABAA member, and is open by appointment and mail order. He has letters of support from Rob Rulon-Miller, Peter Dast of BookWorks, and Jeff Hirsch.
Please direct any comments about this application to Richard Avol, MWBH Membership Chair, Chequamegon Book and Coffee Co., 2 E. Bayfield St., Washburn, WI 54891, (715) 373-2899; avol@win.bright.net.
CIROBE
The Chicago International Remainder & Overstock Book Exposition (CIROBE), is scheduled to run November 12 through November 14, 1999 at the Hilton Chicago and Towers. Pre- registration is $25.00 per person, post-marked by October 30; registration at the door is $40.00. "This is your chance to buy from the world's major remainder companies and publishers' white sales." MWBH member, Powell's Bookstore, sponsors the event.
For a registration form or more information call (773) 404- 8357, fax (773) 955-2967;e-mail: info@cirobe.com, or visit the web-site at www.cirobe.com
Upcoming Book Fairs in Missouri and Indiana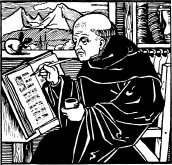 Midwest Bookhunter member (and current Secretary) Becky Scott, of Yesterday's Books, announces The Second Missouri Book and Paper Show on Friday, October 22, and Saturday, October 23 to be held at the St. Charles Exposition Hall.
Also, the Indiana Historical Society is having a book fair on October 3, at their new society headquarters in downtown Indianapolis.
For more details on either of these fairs, contact Yesterday's Books (765) 966-3056, or e-mail, YestrBooks @worldnet.att.net.
Stillwater, Minnesota Book Fair
The Saint Croix Antiquarian Booksellers are sponsoring the Fifth Annual Stillwater Book Fair, on October 15, and 16, 1999 at the Stillwater Armory. Forty booksellers from around the United States will be exhibiting their books. Richard Booth, King of Hay-on-Wye is expected to be in attendance, selling signed copies of his autobiography, My Kingdom of Books.
Fair hours are from 4:00 to 9:00 p.m. on Friday, Oct. 15, and 10:00 a.m. to 4:00 p.m. on Saturday, Oct. 16. For more information, please contact: St. Croix Booksellers (651) 430- 0732.
Just Browsing?
Condolences to MWBH members John Montes and Karen Klancir … an automobile drove through their Oak Park, IL store's front window recently.
"We're not exactly sure how it happened, we haven't seen the police report yet, but hopefully, the driver had insurance," said John. "We have a small shop, and it caused a fair amount of damage."
8th Annual Great Illinois Book Fair
Marcia Thomas, of the Sheean Library at Illinois Wesleyan University, invites booksellers to participate in the 8th Annual Great Illinois Book Fair, to be held in the Shirk Center on the campus of Illinois Wesleyan University in Bloomington, Illinois. The fair will take place on Sunday, November 7, 1999 from 10:00 a.m. to 4:00 p.m. Bloomington is located in the near-geographic center of Illinois at the intersection of Interstates 74, 55 and 39/51.
Parking for the fair is immediately located next to the Shirk Center practice gymnasium. Visitor admission will be free. Again this year, the Great Illinois Book Fair is utilizing the Illinois Wesleyan University Public Relations Office for assistance in advertising. The cost of a full booth is $50.00 For an application, or any questions, call Marcia Thomas at (309) 556-3808.