Volume 6, No.2
ROCKWELL KENT SYMPOSIUM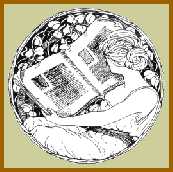 A four day symposium on the American artist, Rockwell Kent, was held this past September. Participants assembled at the State University of New York's Plattsburgh State Art Museum for two days of presentations before moving on to the Adirondack Museum at Blue Mountain Lake, New York. The last day was spent at the Norman Rockwell Museum at Stockbridge, Massachusetts. All three museums exhibited Kent paintings, prints and drawings, as well as illustrated books, and numerous examples of Kent's advertising art.
Topics included: "Rockwell Kent's Lost Bituminous Coal series Rediscovered," by Eric Schruers, Associate Professor of Art History; "Rockwell Kent's Alaskan Wilderness," by Doug Capra, author and National Park Ranger from Seward, Alaska; also, "Rockwell Kent as Political Activist," by Arthur J. Sabin, professor at John Marshall Law School, Chicago. This is only a sampling of the many presentations.
The bottom line is that interest in Rcokwell Kent by collectors, museums, authors, and the public continues to grow. A revised edition of the Catalogue Raisonne of The Prints of Rcokwell Kent by Dan Burne Jones, revised by Robert Rightmare, will be available in the spring of 2001, published by Alan Wofsky Fine Arts.
The Rockwell Kent exhibit currently at Stockbridge is scheduled to be shown at the Terra Museum in Chicago from February 24 through May 20, 2001.
–Bernie Rost
Membership Applications
The following booksellers have applied for MWBH membership:
Booksellers, Inc.
Frank and Andrea Klein
Akron, OH
Sponsored by Larry Dingman, Fred Wacholz, Jerry Merkel.
P. B. Wisney, Booksellers
Patricia and William Wisney
Rosebush, MI
Sponsored by Richard Wunsch, Fred Wacholz
Donald Prescott
Indianapolis, IN
Sponsored by Bob and Becky Scott, Jeremiah Farrell, Tom Budd
If you have any questions or comments about the above applications, please contact the Membership Chairman: Larry Dingman, Dinkytown Antiquarian Books